About the Home Flex Purchase Rehab Program
Not every home on the market is move-in ready. Sometimes a house needs a few repairs to make it a perfect home. That is where New Hampshire Housing's Home Flex Purchase Rehab Program may help you!
What are the benefits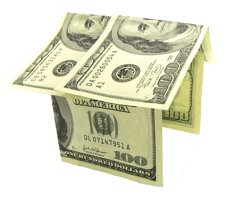 Up to $35,000 in funds for rehab costs and fees;

One-time closing on the mortgage and rehabilitation loan;

No rate adjustments for credit or other overlays;

Can be combined with Home Flex Plus, which provides up to 3% cash for downpayment and closing costs;

Low- or no-money downpayment options depending on mortgage insurer guidelines;

Shop locally! Instate partners invest in NH and may provide for a quicker turn around on disbursements; and

You stay in control of what improvements are done and who does them.
What types of repairs are covered?
Renovations and improvements designed to address obsolescence;

Cosmetic repairs or upgrade;

Energy efficiency improvements;

Safety improvements; and

Improvements to extend the useful life of the property.
How to apply
To see if you qualify for a Home Flex Purchase Rehab Loan, contact one
of our Participating Lenders today!
Please note: No structural repairs are allowed under this program. Your Participating Lender will be able to guide you on whether or not a specific repair qualifies under the Home Flex Purchase Rehab Program.